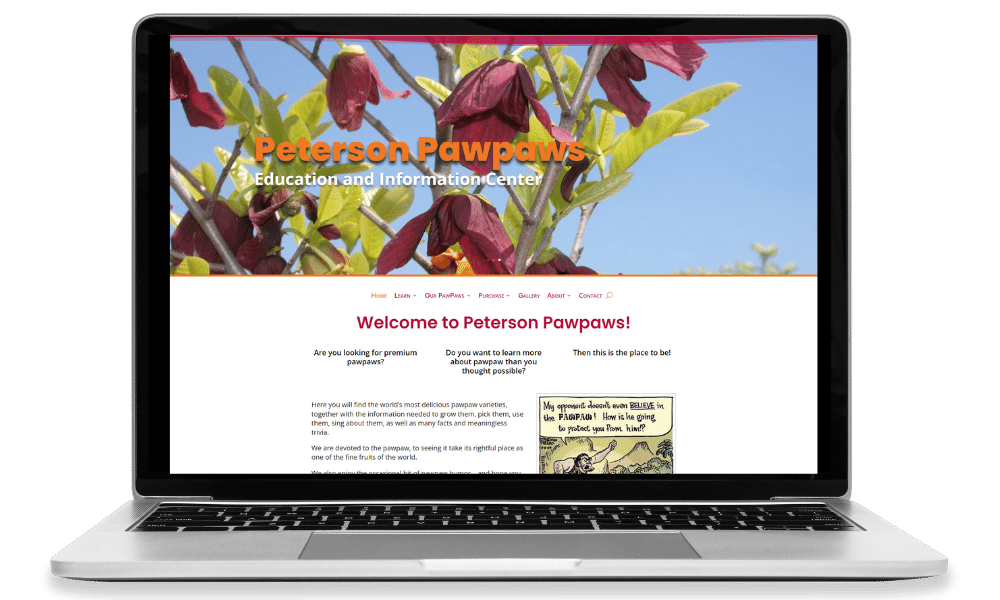 Client Profile:
Peterson Pawpaws
About the Client
Neal Peterson is known the world over as the premiere authority on the Pawpaw. He is both a geneticist who creates new varieties, but also an educator and provider of tree stock.
Overview of the Project
Neal had an aging site on a 'web builder platform' site that wasn't easy to manage or edit. We worked together on edits on that platform for a while, then decided it was time to reinvent the site. We created the new WordPress site with the content and images from the old one. For our color scheme we used the green, purple-burgundy and light orange of the pawpaw fruit itself. We incorporated a map-with-pins for locations around the US where Peterson pawpaw trees can be purchased.