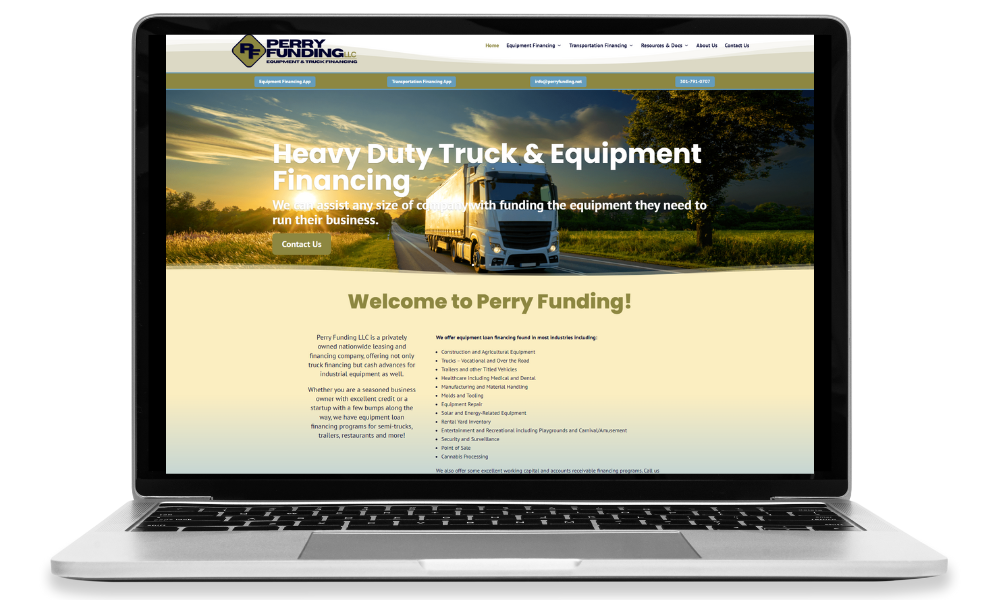 Client Profile:
Perry Funding
About the Client
Perry Funding provides financing for equipment of all types, from tractor trailers to large medical equipment like MRI machines.
Overview of the Project
A long-term website and SEO client called on us to develop a website for their personal finance business, Perry Funding. They had an existing website that was quite old, and not as supportable as it should be in the old platform.
We started by creating a basic logo for the business:

We added pages for all of the types of equipment they finance to make them easy for potential clients to find.
One of the best features on the site are the two extensive application forms that gather all of the info needed to reach an approval without asking for additional details from the potential customer. This has largely automated what was a paper-based process in the past, and made it faster and easier to reach a financing decision for the client.