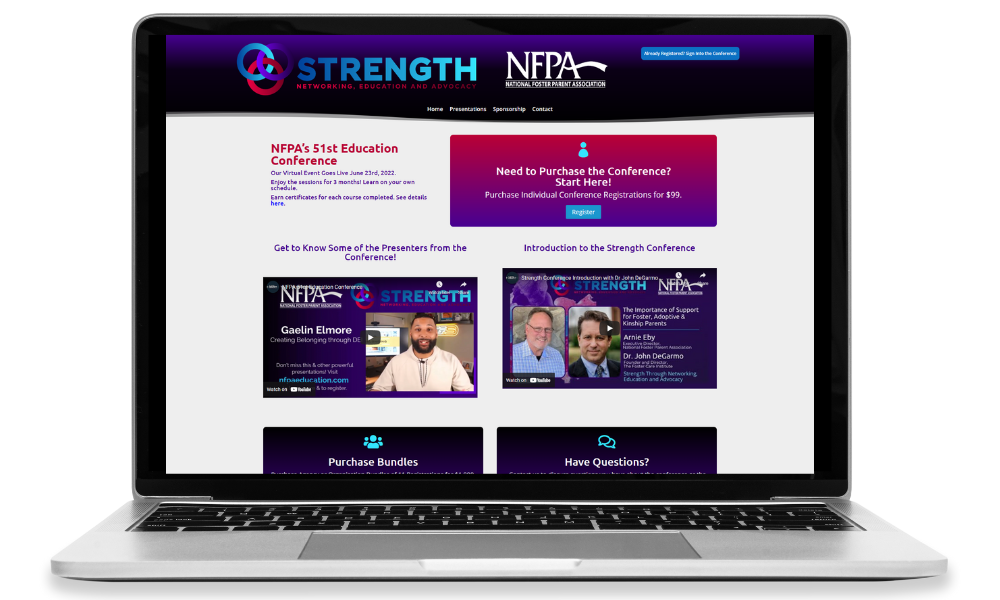 Client Profile:
National Foster Parent Association Education Website
About the Client
VineBUZZ Web provides technical and marketing support for the National Foster Parent Association, found at NFPAOnline.org. They host an annual education conference, which was online this year. They needed a web presence for their students and for the presenters.
Overview of the Project
To start, we had the logo created using a well-rated Fiverr designer. Based on the color scheme selected for the conference we created the site, videos of the presenters, and more.
The website has a password-protected page where the Presenters could get all of the info they needed to submit their trainings, and where they could ask questions as needed.
The conference itself is hosted on an LMS website, so we have links to register on that site, and to log into the training while the session is live.
We will be building the NFPAOnline.org website in WordPress later this year. We'll likely merge these features into that website, and will use this NFPAEducation.com domain to point to an education landing page on that website that jumps off into all of the possible learning areas on that new site, and on other websites.