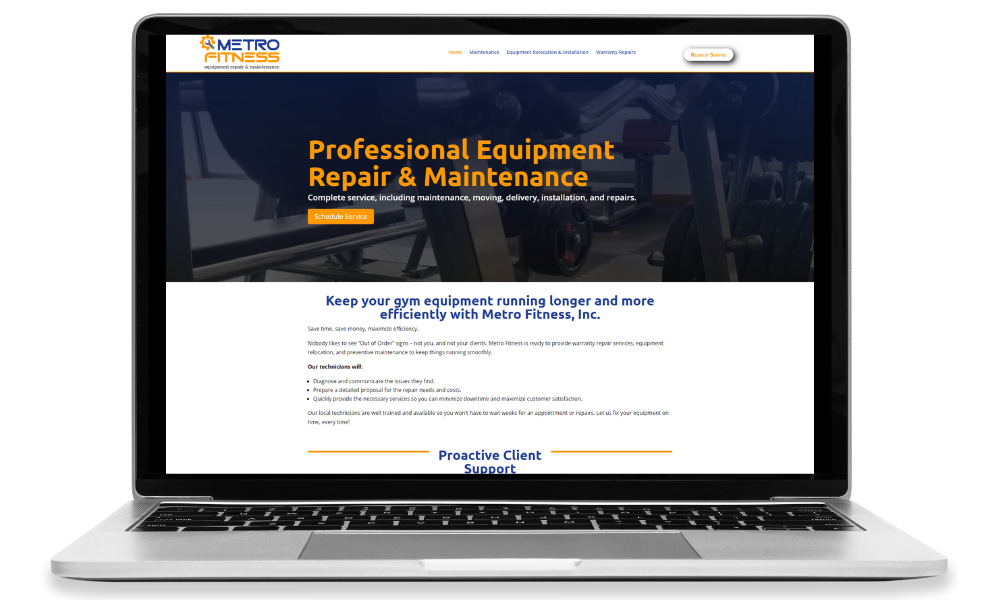 Client Profile:
Metro Fitness
About the Client
Metro Fitness repairs and maintins commercial gym equipment.
Overview of the Project
The client had a website that had gone offline, and needed a replacement. We were able to pull some of the information from the old site using the Wayback Machine (web archive). Together with that content, the newly designed logo they'd just had created, and some newly written content, we successfully released a site that lets their potential clients know all about their services.