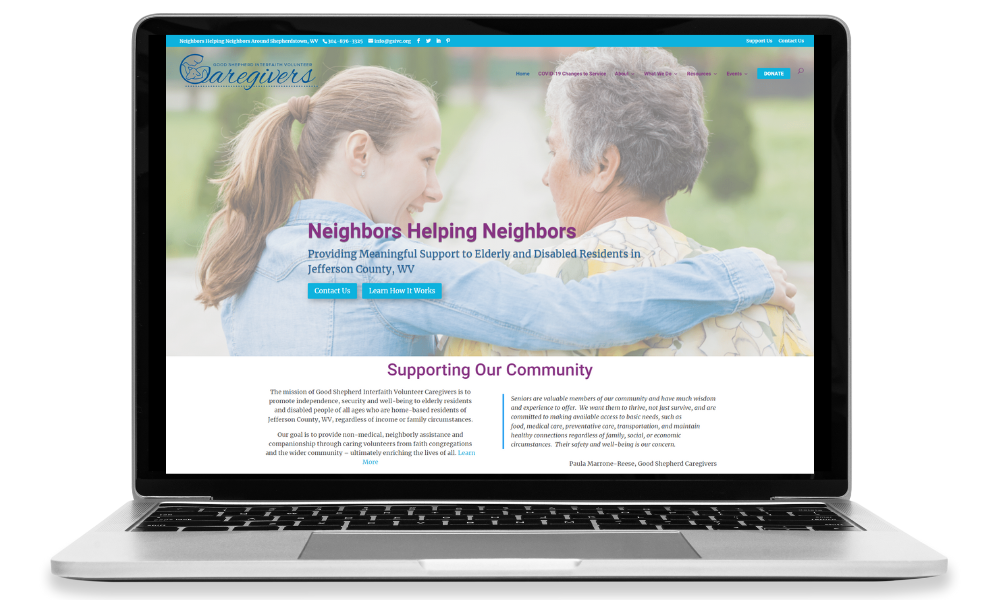 Client Profile:
Good Shepherd Interfaith Volunteer Caregivers
About the Client
Good Shepherd is known all throughout the Eastern Panhandle of WV as a provider of support services, medical equipment, transportation and more to those in need of a little assistance.
Overview of the Project
VineBUZZ Web has provided support for the staff at Good Shepherd for many years now, and were pleased to rebuild their aging website, when it was time. We've created a site that is easy to navigate and request support, and which presents a professional, caring face to their wonderful business.