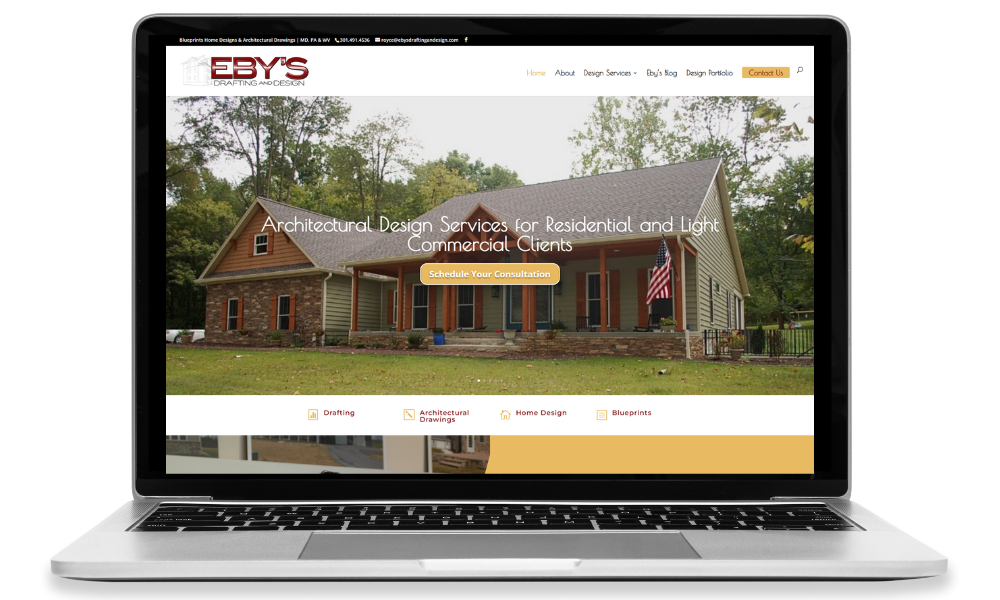 Client Profile:
Eby's Drafting and Design
About the Client
Royce Eby is a talented draftsman who provides most of the building plans for a high-end building business, Mt. Tabor Builders, as well as for his own clients.
Overview of the Project
We've worked with Royce for many years, and had built a website for him at the start of our engagement. A few years ago we did a retheme and redesign on the site to both update it and to add more features. The site is somewhat masculine and showcases his beautiful design style.
We've also created many landing pages for new geographic areas in which Royce wanted new business.
He says:
VineBUZZ has been updating my website for quite a few years and has always a great service. Recently I had them add keywords to the content on my site and it brought more business than I ever expected! I highly recommend them!