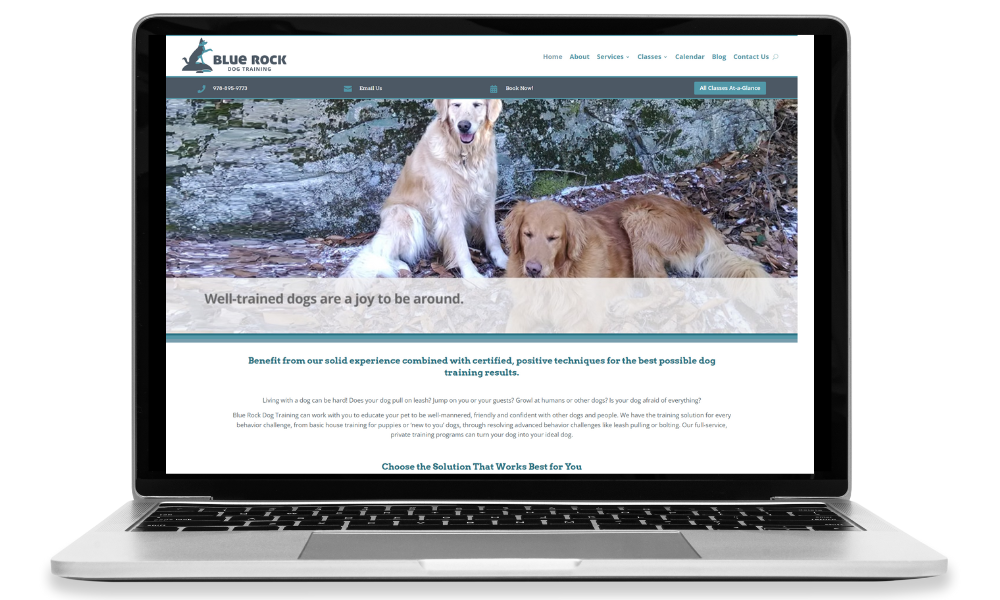 Client Profile:
Blue Rock Dog Training

About the Client
Blue Rock Dog Training is a website that showcases the private and class-based dog training options of the business.
Overview of the Project
The owner of Blue Rock Dog Training, Barbara Eriksson, worked with Dorothy Banzon Design to create a fully custom WordPress design for the website. Dorothy created the gorgeous color scheme, logo, and bespoke icons for the site, as well as the backgrounds and other custom touches.  Current and potential clients can easily find information about training classes, contact the trainer, and more.
In recent months VineBUZZ Web has worked with Barbara to enhance the way her schedule of classes is presented, to add links to her Booking service, and to alter her site's heading to make all of those links more obvious. We've also added new services to the site to allow it to grow with her expanding business and new training location.