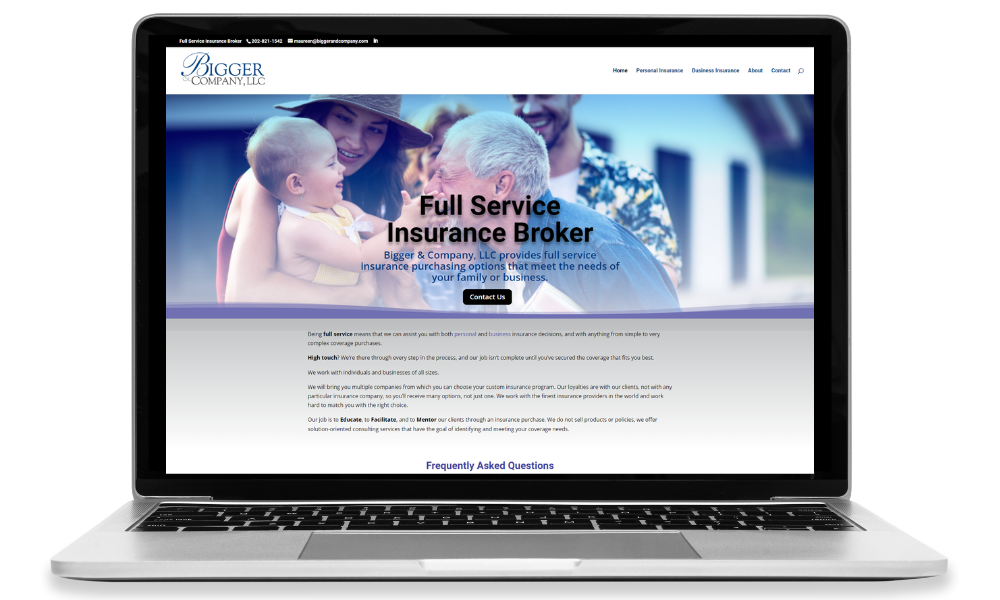 Client Profile:
Bigger & Company
About the Client
Maureen Bigger is a professional Broker of Personal and Business insurance options for people of all ages and life stages.
Overview of the Project
The client's website was broken and no longer online, so she needed a replacement, and quickly.
To begin, we needed to recreate the client's logo, as it had been designed many years prior and they did not have access to the files. We were able to identify and purchase the correct font used in the old logo, and to create a faithful recreation of it.
Then, we met a few times to gather information about her services and to educate ourselves on her offerings. We wrote the content for the pages and created the FAQ that appears on the Home page.
The client was thrilled, and left a glowing Google review:
Liesl did an amazing job with my website. She spent a lot of time getting to know my business by interviewing me about my practice. She completely revamped my website and it looks amazing! It didn't take forever and the price was very reasonable. I will recommend her to everyone I know.