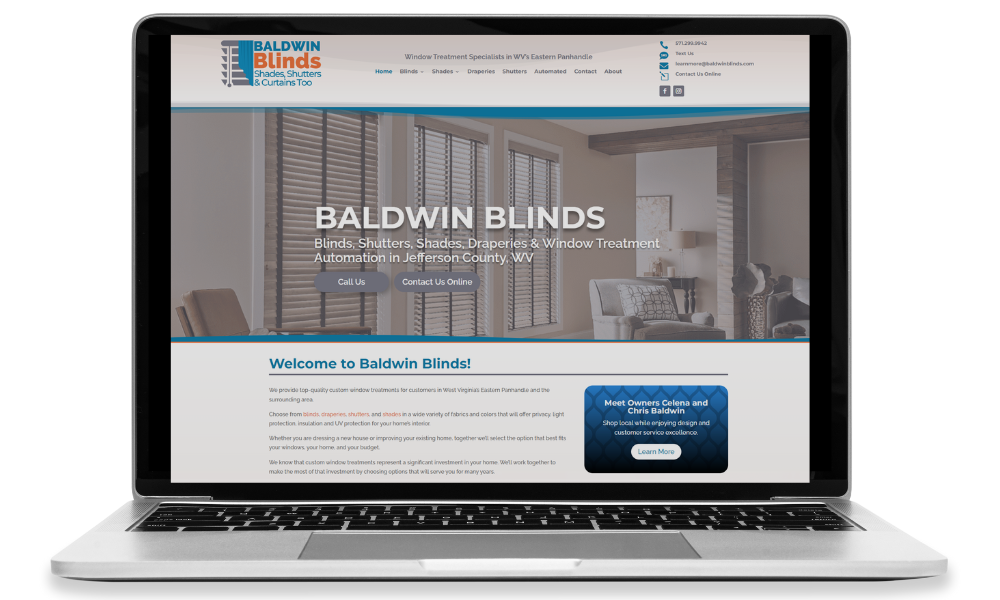 Client Profile: Baldwin Blinds
 About the Client
Baldwin Blinds is a new business located in Charles Town, WV, close to the VineBUZZ Web office. While they have deep experience in home window treatments they needed a website for this newly formed company.
Overview of the Project
We worked together to choose a color scheme and define their branding, as well as in the creation of their logo.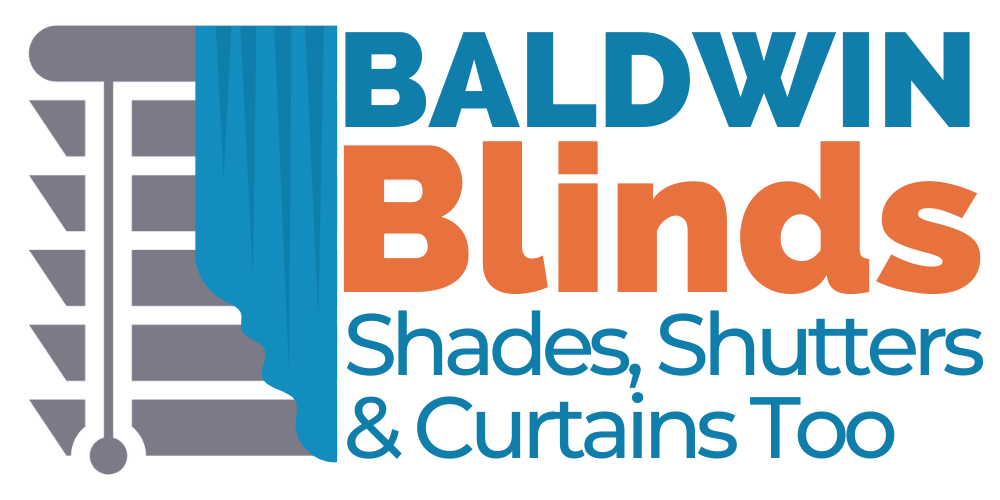 We built the website to showcase imagery obtained from their vendors, and included calls to action prominently on all of the service pages. Since they are a new company they are just beginning to develop their own portfolio of images; there are extensive galleries on the site where they can add those images as they are captured. 
We've remained in touch since the launch to discuss ways to get the word out about their new service. They've been investing in their Facebook page and in gathering reviews on their Google My Business page.