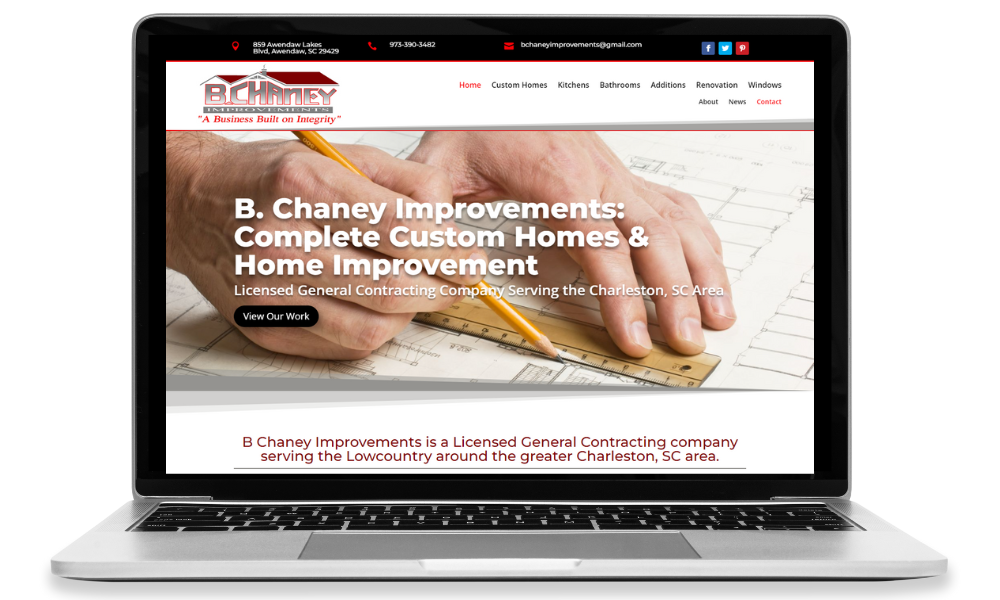 Client Profile:
B. Chaney Improvements
About the Client
Brad Chaney is an experienced contractor and home improvement specialist based in Charleston, South Carolina.
Overview of the Project
Brad had a website that was aging and looking dated, and wanted something new and more professional to showcase his talents.
We worked with his existing content, and added new content to 'beef up' the website for better searchability. Where possible we used his own images of home improvements, but also needed to supplement with well-chosen stock imagery for some services. The site has clear calls to action, easily accessible online forms, and links to the other platforms where he has a presence.