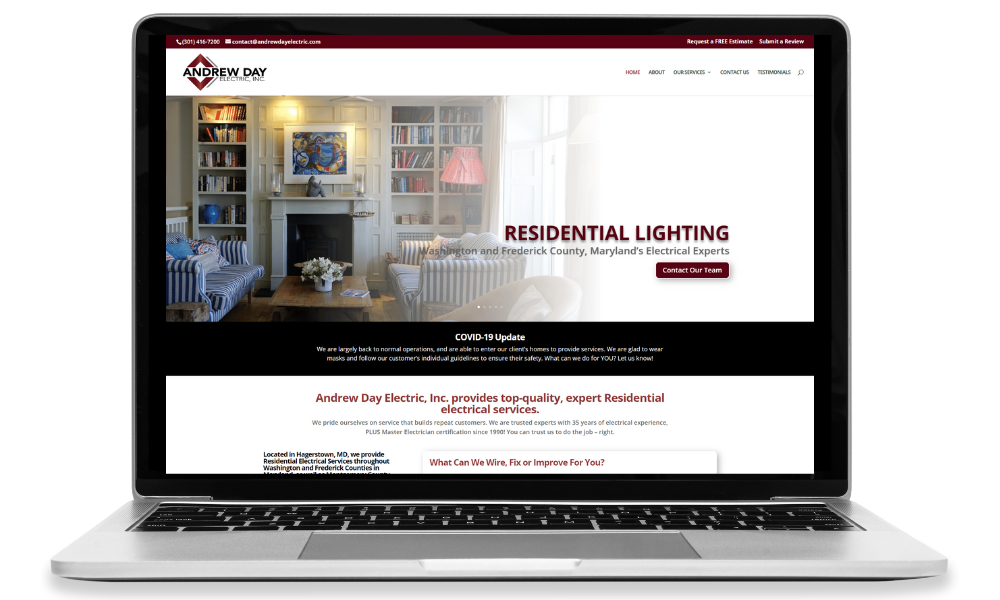 Client Profile:
Andrew Day Electric
About the Client
Andrew Day Electric serves clients mostly in Maryland. They have deep experience in the field, and needed a website that conveyed that expertise.
Overview of the Project
Liesl met Timbre Day, spouse of Andrew Day, at a SCORE meeting where she was speaking about the power of a solid website.
We connected and met to discuss the site and got started on the build. We connected Timbre with a local designer for the recreation of her logo, as she had disconnected from the prior designer and didn't have the files she needed.
This is actually the second iteration of her website. In this version we added numerous new services that they were providing but which weren't highlighted on the first version. We added more calls-to-action and more service pages to allow the site to be picked up more readily in Google searches, and placed the contact form prominently on the  Home page.