Mission
The owner of Sign2Day has a thriving sign-printing business in Hagerstown, Maryland, but knew that his website wasn't working well for him. We were engaged to improve the overall look and navigability of the existing WordPress website.
Here's a look at the site before our touch-up: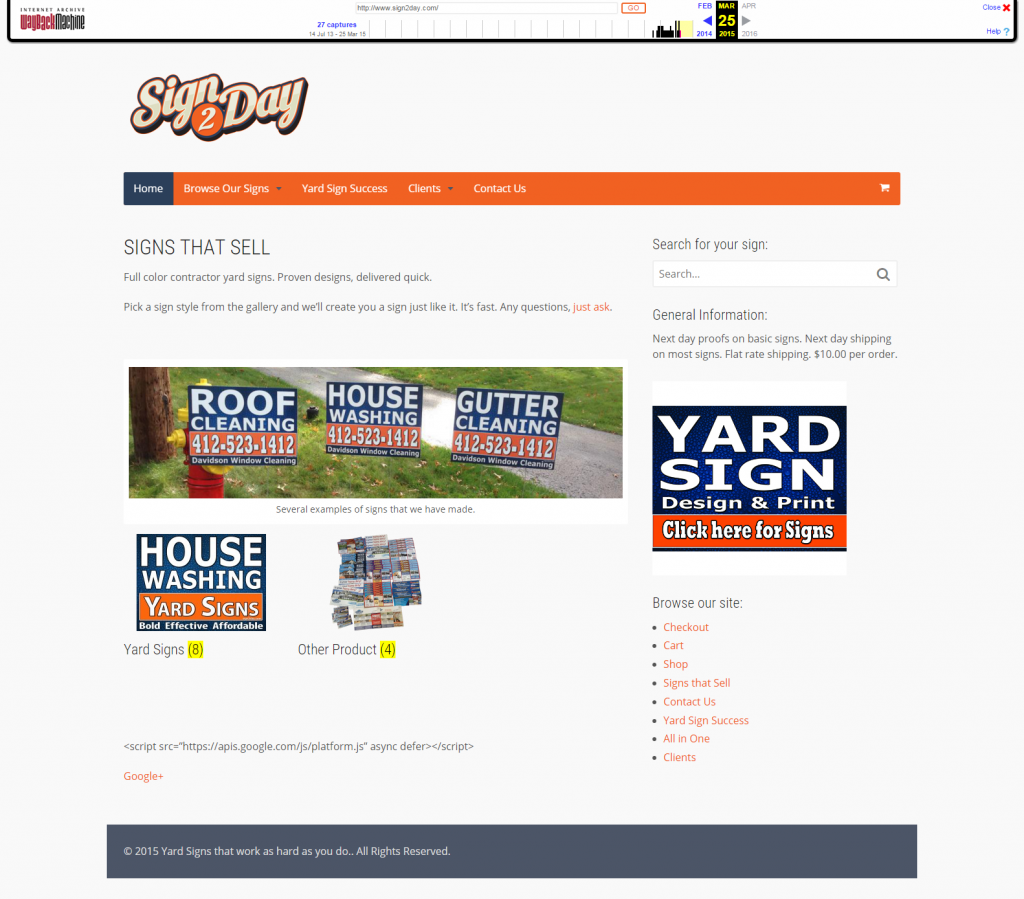 What did we do?
Created a new structure for the homepage that highlights their products and offerings.
Created a new simple slider with imagery.
Added a slight textured background to add more visual interest to the white/orange/blue website. (We loved this color palette!).
Brought testimonials to the forefront.
Brought more color to the pages through text colors and styling.
Added landing pages, building on products that had been in use on the site already.
Performed SEO optimization on the pages and site images.
And more…
The Result?
We were able to keep the existing WordPress back-end on the site while bringing it up to date with a visual polish-up. The client reports that he's getting more orders than ever before, and attributes that to the site being easier to navigate and to products being easier to find both in searches, and on the site.